Newsletter - Issue 61
Brazilian Society of Tropical Medicine
August 15, 2016
BSTM social networks!
Click on the links and follow



Mozambican psychotherapist defends social equity against the violence epidemic in the Tropics
Statistics point to positive correlation between wealth distribution, where Nordic countries as Finland and Sweden are places with least reports of violence cases
Tropical Medicine, besides the attention to infectious diseases, acts confronting social problems in poor countries, as violence. This outbreak has struck Mozambique, in Africa, where the war environment is a daily reality for great part of the population. In that Country, the war between the FRELIMO and RENAMO parties have claimed and still claim daily victims, even creating abominations and child soldiers. For the Mozambican...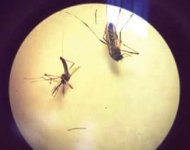 To contribute in the formation of new mosquito identification experts, Prof. Carlos Brisola made himself available to lecture formation courses
Prof. Carlos Brisola alerts for the lack of mosquito experts and offers services
There are hundreds of arboviruses, many still unknown, wondering around in nature. In addition, Brazil is being invaded by new ones, as Zika and West Nile viruses. The remaining question is: what if these viruses adapt to the Country's mosquitoes? Is their enough skilled personnel to identify the vectors? For the entomologist Carlos Brisola, it is past the time for such theme to become a national concern. According to him, if the...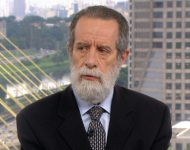 According to Dr. Marcos Boulos, the control measures do not change with the circulating serotype and greater and better capacitation of health professionals is needed
Advance of more aggressive dengue virus concerns the health sector
Pointed by experts as the severest type of dengue, viral serotype 2 represents 6.4% of the 2,204 cases of the disease reported from January to June 2016. In the same period, 318 deaths related to the disease were reported. The numbers are from the last epidemiologic report from the Health Ministry. Transmitted by the Aedes aegypti mosquito, dengue is classified in viral serotypes DENV1, DENV2, DENV3 and DENV4.
Common mosquito could be a threat for Brazilians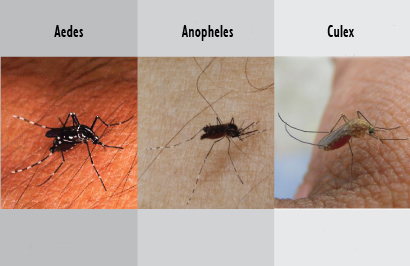 The common mosquito has the same infective capacity as the Aedes aegypti and its population is 20 times greater than Aedes
The common mosquito or black-winged stilt, as the Culex mosquito is known, could bring more risks for the health of...

British scientists study Zika virus' evolution in Latin America
The team concluded that the outbreak could end by itself within two to three years, due to a phenomenon called herd immunity
Researchers Public Health School from London Imperial College recently presented a study assessing the transmission speed of Zika virus in Latin America. To them, the virus' relation to microcephaly has required fast answers by authorities, who took several decisions among many uncertainties.