Newsletter - Issue 64
Brazilian Society of Tropical Medicine
November 15, 2016
BSTM social networks!
Click on the links and follow


Travel medicine: a moving medical practice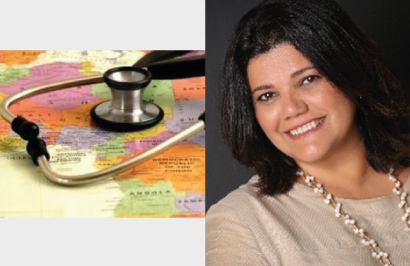 In 2018, Brasília hosts the 54th MedTrop and the event will co-host the fifth edition of the Congress of the Latin American Society of Travel Medicine (Sociedad Lationamericana del Viajero - SLAMVI)
Regardless whether your destination is a rich country as France or a poor nation as Burkina Faso, with one of the world's greatest malaria incidences, it is important to seek medical orientation before departing. According to scientific studies, under 30% of the world's...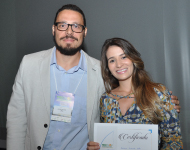 The idea came from the clinical medicine's need for a 100% sensitive and specific HIL differential serological diagnosis platform
Leishmaniasis: study seeking serological differential diagnosis for HIL wins the Post-doctorate category of the 2016 Junior Researcher Award
A work aiming to create a fast, sensitive, specific and cheap diagnostic kit for Human Integumentary Leishmaniasis (HIL), and its various distinct clinical manifestations, was the great winner of the Post-Doctorate category of the 2016 Junior Researcher Award. According to the prize's winner, Doctor Lourena Emanuele...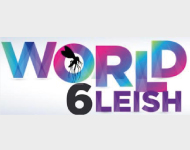 During the event's fifth edition, held in Brazil, the main themes regarding leishmaniasis in the world were approached, since cellular and molecular biology to treatment and control
2017 WorldLeish: The world's largest congress dedicated to a single parasitic disease opens for paper registration until November 30
Papers for the sixth edition of the World Congress on Leishmaniasis (WorldLeish 2017) can be submitted until next November 30. The event will take place in Toledo, Spain, from May 16 to 20th, next year. The 6th WorldLeish is organized by the Carlos III Health Institute, from Spain, and the Drugs for Neglected Diseases Initiative (DNDi), with headquarters in Switzerland.
Research wins the 2016 Young Researcher Award's Doctorate Category for identifying proteins candidate for leptospirosis vaccine and diagnosis
The vaccines currently available have specific serovar and short-term immunity
A research that identifyed proteins from the Leptospira interrogans bacteria serovar Copenhageni, that has potetial to be...
Tuberculosis: Risk of acquiring the disease in prisons is extreme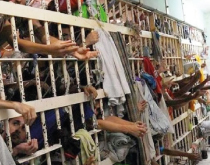 Prevalence data shows that what happens in Mato Grosso do Sul may be happening all over the Country Jails need urgent new interventions
For Dr. Júlio Croda, one of the greatest challenges in the past years was to perform a cohort...


Below is a selection of for this month of November of publications related to Tropical Medicine from important international journals.
Global, regional, and national life expectancy, all-cause mortality, and cause-specific mortality for 249 causes of death, 1980-2015: a systematic analysis for the Global Burden of Disease Study 2015.
Global, regional, and national levels of maternal mortality, 1990-2015: a systematic analysis for the Global Burden of Disease Study 2015