Newsletter - Issue 81
Brazilian Society of Tropical Medicine
April 15, 2018
BSTM social networks!
Click on the links and follow
Hepatitis C: New guideline should help eliminating the disease, says Dr. Raymundo Paraná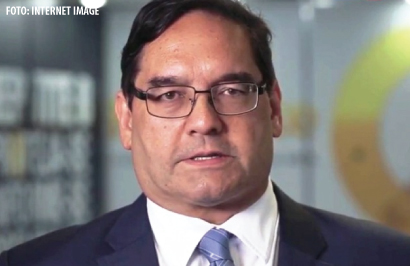 Brazil has a challenge do widen patient access to diagnostic, since the diseases rates, although increasing, are still lower than expected
Recently published in the Official Gazette (Diário Oficial da União - DOU), the updates of the Clinical and Treatment Guidelines for Viral Hepatitis, which to Dr. Raymundo Paraná, represents ...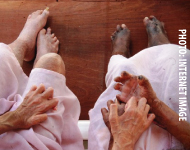 Land regularization is an expensive and long-lasting process. It does not matter to governments, mourns Thiago Flores, who was raised in Santa Isabel colony
Segregated by the disease, now people with leprosy have to fight for dignity
Despite all alerts for leprosy, Brazil stands out in the world for the disease's expressive detection rate. In absolute numbers, it is second only to India, which has a much greater population. "We register approximately 30 thousand new cases every year, mostly in the North, Northeast and Center-West regions of the Country, from which currently Tocantins is the state with greatest incidence, followed by Mato Grosso.". Tocantins has surpassed Mato Grosso...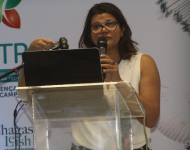 Travelers are a sentinel population for public health diseases in a particular region, country or even continent
Measles in Roraima: It is crucial to vaccinate, alerts Dr. Tânia Chaves
Um dos fatores relacionados à atual situação do sarampo em Roraima se deve ao elevado movimento migratório de venezuelanos que se dirigem ao estado em busca de melhores condições de vida e novas oportunidades de trabalho, em detrimento ao colapso social e econômico vivido pela Venezuela. De acordo com a médica infectologista, Professora da Universidade Federal do Pará (UFPA) e pesquisadora do Instituto Evandro Chagas, doutora Tânia Chaves...
Malaria: Without effective control, diagnostic and treatment actions, the number of cases growth will be greater, adverts Dr. André Siqueira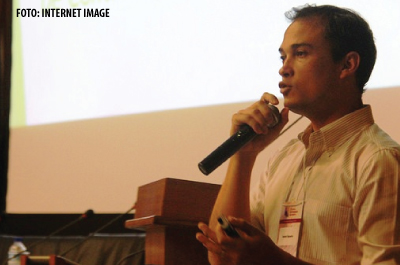 The success confronting the disease will only achieved with effective political commitment and participation of all involved
The increase in the number of malaria cases after years of progress is worrying. For Tropical Diseases PhD, infectious...

CRISPR/Cas9 System could help in the discovery of new drugs and in the prevention of infectious diseases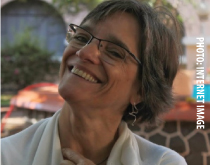 CRISPR/Cas9 could help accelerating investigations on genetic modifications in disease-transmitting insect vectors to create insects without efficiency as vectors
Picture a system able to precisely edit genomic DNA in cells and organisms and still promote strong implications in basic research, medicine and biotechnology. An efficient, practical and simple tool able to work in large-scale on genomes and carry a significant...

Below is a selection of for this month of april of publications related to Tropical Medicine from important international journals.
Diagnosing Ebola before Symptoms Arrive
Man has 'world's worst' super-gonorrhoea
Sisgen convenes researchers and teachers for information updates
Tropical Medicine Foundation is still selecting patients for study on Zika virus
Chagas disease-transmitting kissing bugs are found in Venda Nova

Chief-editor:
Carlos Henrique Nery Costa

Assignment editors:
Alberto Novaes
André Siqueira
Carlos Henrique Nery Costa
Guilherme Werneck
Mitermayer Galvão dos Reis

Journalism:
Denise de Quadros
MTb 8458 DRT/RS

Translation:
Pedro Costa

Graphics and diagramation:
Leandro Matos

From 24 to 26 May 2018
IV Brazilian Symposium on Neglected Diseases
From 02 to 05 Setember 2018
54º MedTrop – Congress Brazilian Society of Tropical Medicine
From 26 to 29 September 2018
XX NATIONAL JOURNEY OF IMMUNIZATIONS SBIm