Newsletter - Issue 82
Brazilian Society of Tropical Medicine
May 15, 2018
BSTM social networks!
Click on the links and follow

Adoption of SDGs brings opportunities and challenges for integrated NTDs confrontation
"Piauí SDG Project" should allow the alignment of public policies and development initiatives in the State towards Sustainable Development Goals
A great advance towards the Sustainable Development Goals (SDG) was the fact that Neglected Tropical Diseases (NTDs) are now officially recognized as a priority target for an integrated...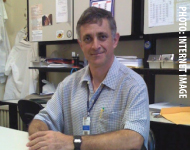 Parasitic diseases will be eliminated with better income distribution, full citizenship education and effective guarantees for fundamental rights equality
Helmintex is the reference method to compare performance to others, says, Dr. Carlos Graeff-Teixeira
The study recently published on PLoS Neglected Tropical Diseases journal, entitled "Study of diagnostic accuracy of Helmintex, Kato-Katz and POC-CCA methods for diagnosing intestinal schistosomiasis in Candeal, a low intensity transmission area in northeastern Brazil" revealed two main findings: first, the confirmation of Helmintex method's high sensitivity to detect...
The Leishmania e-mail discussion list (Leish-L) was the first news group to deal with a disease, as well as being the world's oldest list dedicated to a group of very diverse and important group of pathogens. Currently Leish-L has 2,625 members
Leish-L: Forum is an opportunity for integration and information exchange about a neglected disease, emphasizes Jeffrey Shaw
In 1992, only two years after the World Wide Web was launched, Dr. Lois Blain, bioinformatics director at American Type Culture Collection (ATCC), held a meeting at André Tosello Research and Technology Tropical Foundation, in Campinas, Brazil, coordinated by Tropical Data Foundation (BDT), supported by the Pan-American Health...
Tests with 'DNA vaccine against Zika' begin in April, says the study's coordinator in Minas Gerais, Rodrigo Correa-Oliveira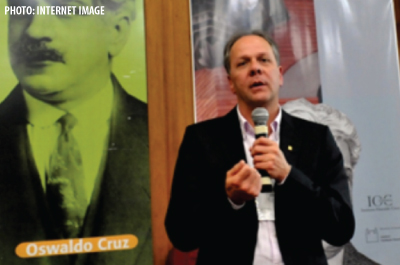 Volunteer trials for the study in Belo Horizonte began in early April and to the moment, 20 people have been selected. The first five volunteers were vaccinated from April 23 to 25
While researchers in the whole world are looking for ways to protect against Zika Virus (ZIKV), the Minas Gerais Federal...

Chagas disease: Venezuelan Tropical Diseases specialists, Dr. Oscar Noya and Javier Alberto Roa Sayago talk about the situation in Táchira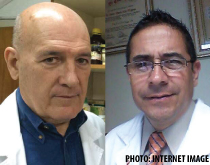 In Venezuela, several common use medications are scarce, but, in this specific case, all medications needed to treat the infected were provided
Puerto Nuevo city, in Libertador, South of Táchira state, about 100 kilometers from Rio Arauca, in the Colombian border, registered in April an outbreak of acute Chagas disease. The disease was confirmed in at least five deceased patients and in some of the 40 symptomatic...

Below is a selection of for this month of may of publications related to Tropical Medicine from important international journals.
Meningitis kills 46 in Katsina
Pakistan: Hundreds of leishmaniasis cases reported in Mohmand Agency
Shoebox-sized lab can diagnose infectious diseases from a drop of blood
Study by CDCs proves effectiveness of yellow fever vaccine fractioned dose
Venezuela malaria cases increase almost 70%
What explains the increase of extreme poverty in Brazil?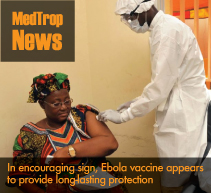 Chief-editor:
Carlos Henrique Nery Costa

Assignment editors:
Alberto Novaes
André Siqueira
Carlos Henrique Nery Costa
Guilherme Werneck
Mitermayer Galvão dos Reis

Journalism:
Denise de Quadros
MTb 8458 DRT/RS

Translation:
Pedro Costa

Graphics and diagramation:
Leandro Matos
From 24 to 26 May 2018
IV Brazilian Symposium on Neglected Diseases
From 02 to 05 Setember 2018
54º MedTrop – Congress Brazilian Society of Tropical Medicine
From 26 to 29 September 2018
XX NATIONAL JOURNEY OF IMMUNIZATIONS SBIm